.CONNECT Investor efficiently manages transactions and events relating to bonds and treasury bills. It accurately calculates values based on the bond settlement, maturity, deal dates. With an integrated calculator, a broker only needs to enter any value from the coupon rates or tenor maturity and all other data are automatically populated.
With particular focus on the mode of operation in the African markets, we've been able to customize to meet the unique requirements of the African financial market.
Client Bond Transaction Module
Client Bond Open Positions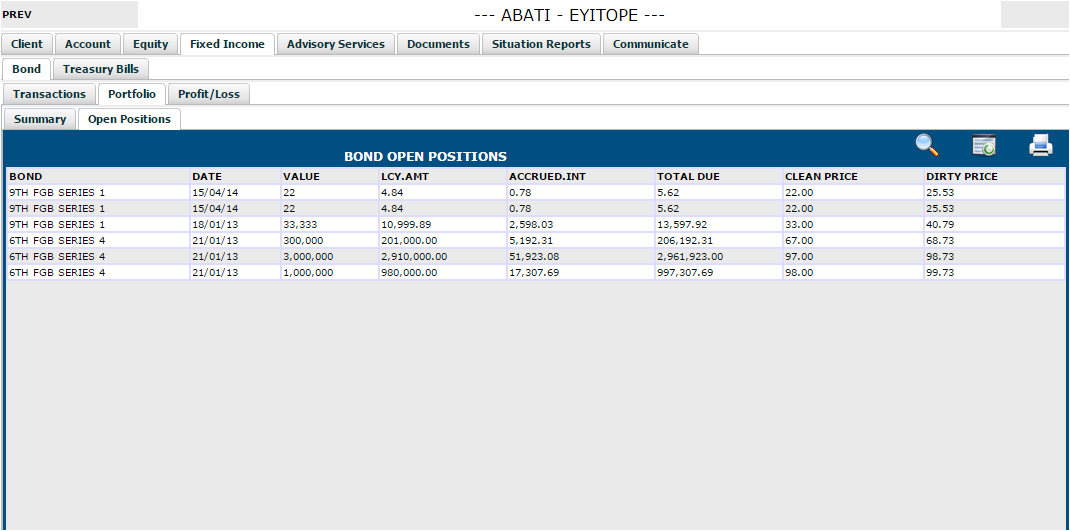 Client Bond Profit Loss Modules

Client Bond Profit Loss -Trade Volume Analysis
Client Bond Profit Loss -Broker / Investment House Commissions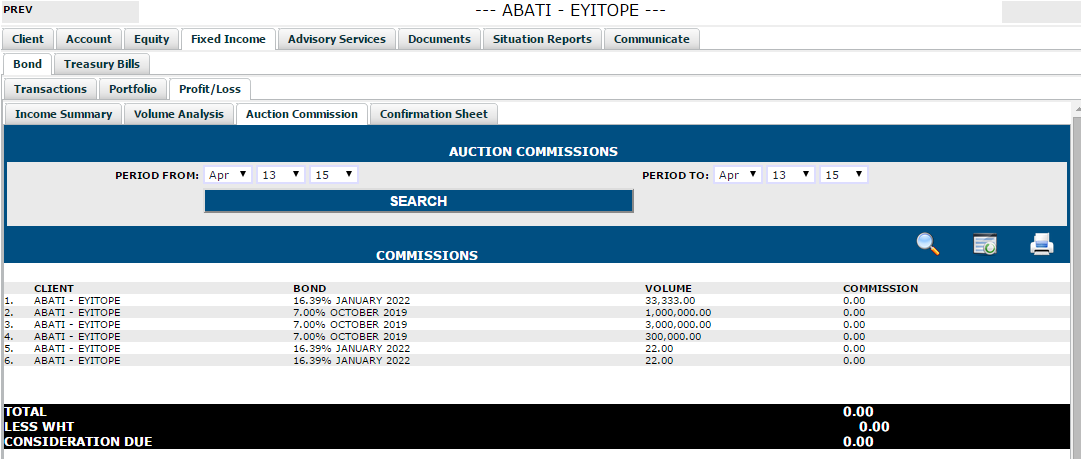 Client Bond Profit Loss – Buy / Sell Contract Notes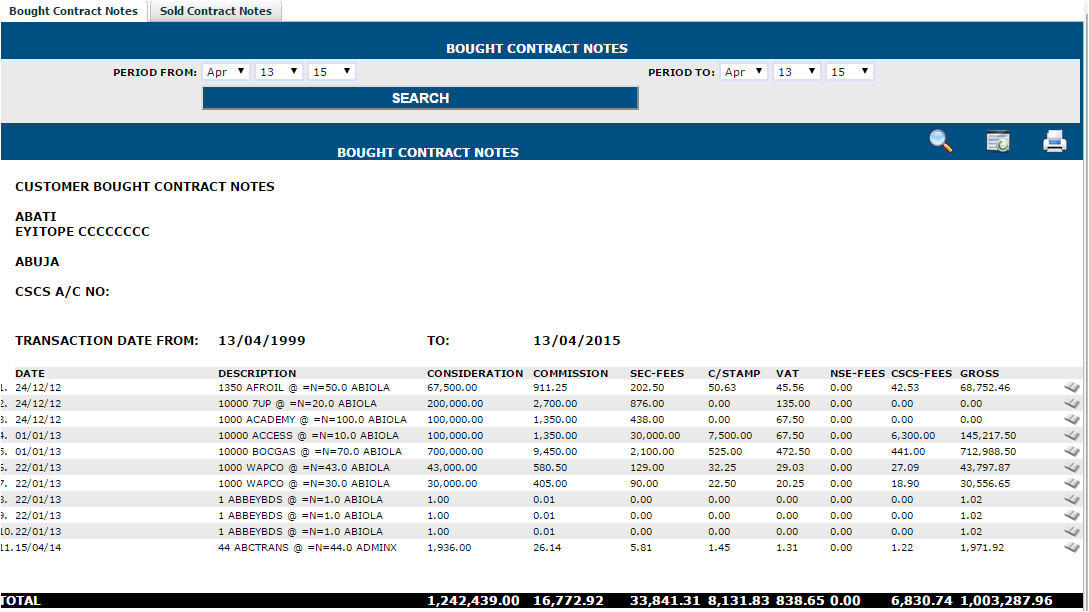 By creating simple and easy to understand modules, the learning curve for .CONNECT Investor is extremely low with traders and brokers able to utilize most modules within a business day.
Call us today for a demonstration.