.CONNECT HOTELIER is a hotel management software designed to cater to all requirements of effectively running a hotel, guest house etc. It completely handles guest reservations, walk ins, guest purchases, invoices, receipts etc. The Hotelier software is also integrated with a POS application that allows managers to effectively track sales from different areas in the hotel e.g Bars, Shops etc.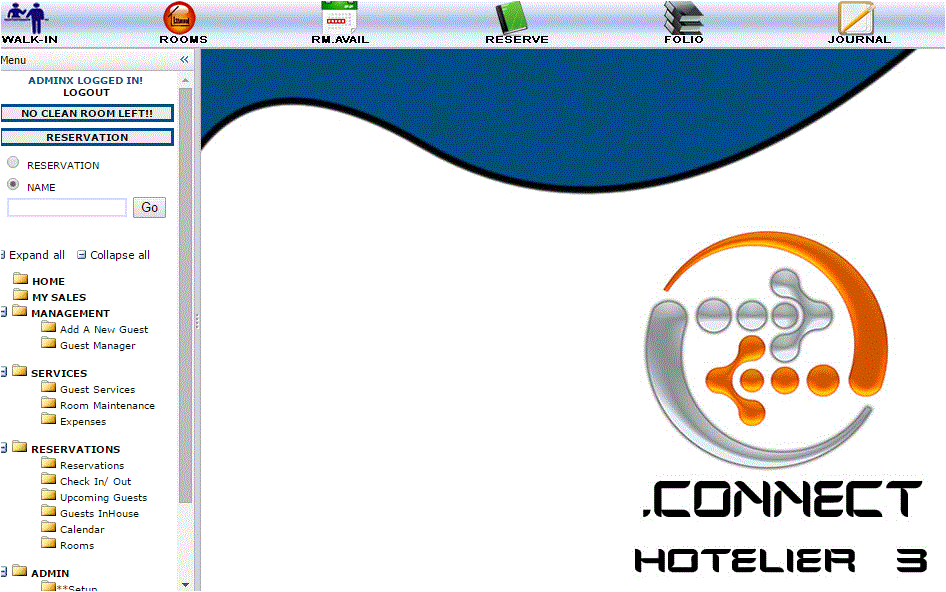 Allows for multi-connectivity. With installation to a server, multiple computers, phones can connect to it to carry out transactions.
Guest management: Track guest history, guest likes and dislikes
Reservation and Walk In  Management: Be on top of daily reservations and incoming guests. Send automatic SMS to your guests if you like
Shopper Integration: Create multiple sales centers, Bar, Restaurant, Shops where you can track sales with POS receipts.