Recently, ETN.CONNECT was contracted to design and develop the online experience for X Factor. This worldwide T.V show was brought to Africa for the first time by Globacom. With the promise of a whopping 24 Million Naira ($150,000) as the prize, it didn't take a genius to realize a lot of eyeballs will be scouring the entire Internet for information on this reality T.V show.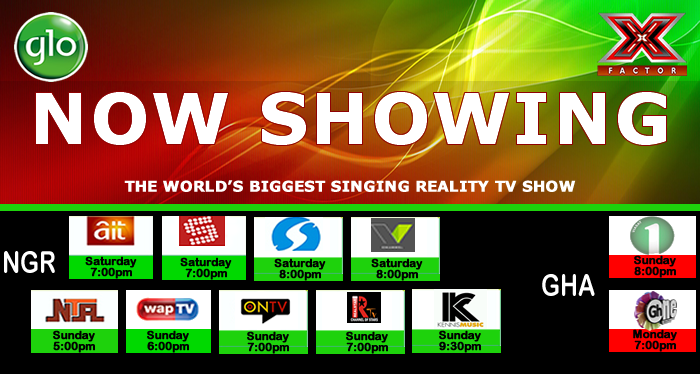 We at ETN.CONNECT decided to design a visually appealing and highly responsive website for this project. But this article isn't about our web design skills, it is about graphics design so lets focus on  that, shall we?
Now imagine starting from a blank slate, no content or past to fall back on. The solution was to design the images with a focus on abstract themes. Using abstract themes gave us the option of being visually appealing while still passing a message.
In conclusion, our ability to create visually appealing graphical representation of your products and services gives you and your organization a jump start over your competition. Remember, people make initial decisions on what they see. Let us help you make your message stand out.