HOW TO ADD A SUPPLIER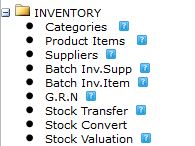 Click on Inventory to expand
Click on suppliers to add a new supplier
Enter your distributor ID (You can form it from the product he/she supplies) just two (2) characters e.g. "CC"
Then you fill in the boxes below with appropriate informs as required and click on the add distributor button below.
Click on view suppliers to view /edit/delete your suppliers list.