Name : TOPE OLUTOLA
Position : CHIEF SOFTWARE ARCHITECT/ CEO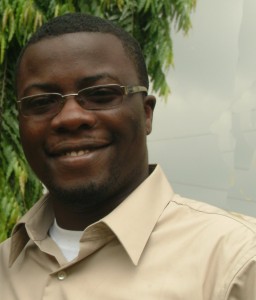 A former US Army military officer (Charlie C 2nd Battalion 127th Infantry), Tope is responsible for the strategic direction, growth and management of the company.
His vision is to build .CONNECT to be a recognized leader in Information Risk Management, IT Solutions and Application Development with particular focus on Africa.
Tope has been working in the software and Information Transmission and Security environment for 17 years and is a seasoned technology executive with strong operational and security related skills.
He has a proven track record through his leadership awareness, vision and understanding of strategic market issues.
Connect  on Google+ at +Tope Olutola
NAME: LOLA OSHUNLETI
POSITION: INTERNATIONAL BUSINESS DEVELOPMENT OFFICER
Lola is a highly motivated and experienced sales analyst with proven history of success in sales, marketing and channel management both locally and internationally.
She has been instrumental in increasing the organization's reach in new regions and markets. With a particular focus on health management, she works with introducing and ensuring health operators adopt and integrate ICT in their operations. Lola is also in charge of the training program as well as quality assurance management.
NAME: ABAJIGIN HANNAH
POSITION: HUMAN RESOURCES AND OPERATIONS MANAGER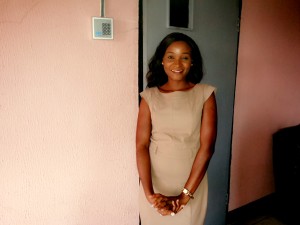 Hannah is responsible for managing daily operations and the customer service division of ETN.CONNECT LIMITED. She is an established Human Resources executive with years of experience. She tracks and reports key performance measurements for the unit. She also develops and implements process and procedures to improve operational efficiency.
The years of working with the International Phonetic Association affiliated company helped Hannah gain experience in differing behaviors, customs and communication styles; she also applies knowledge of personnel policies and procedures to client relationship.
Hannah gained a B.Sc in Forest Resources Management from the University Of Ibadan, Oyo State Nigeria in 2009
She is a closet blogger and a writer
She plays monopoly quite well
Connect with Hannah on Google+ at +Abajigin Hannah
NAME: OLOFINLUYI KEHINDE
POSITION: CLIENTS RELATIONS OFFICER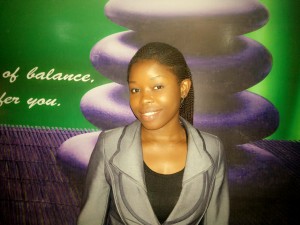 Kenny has extensive experience with the acquisition and management of clients. Her role comprises of managing client needs and requirements and ensuring the final products delivered to the clients not only meets but exceeds clients expectations. She attended Ladoke Akintola University of Technology (LAUTECH) where she bagged a Bachelors in Technology Degree in Computer Science. With a flair for Mass Communication, she has been the go-to person for conveying corporate communications to the world via radio.
NAME: OHAEGBULAM CHIJIOKE
POSITION: EXECUTIVE ACCOUNTANT
After his degree in accounting, Chijioke joined ETN.CONNECT GROUP to manage its accounting and financial departments. He is vast in the usage of accounting softwares and good at verifying that all accounting related processes follow company protocol.
Chijioke is versatile in financial report computation and drafting summary reports. He ensures that financial records are maintained in compliance with lawful and accepted procedures and policies on the corporate level. He possesses Strong management skills with extensive knowledge in statistical processes.
He is Detail-oriented, efficient and organized
Connect with him on Google+ at +Chijioke Ohaegbulam