In .Connect Personnel, salary is computed by department. Go to desired department by typing the name of that department in the departmental search tab, click on GO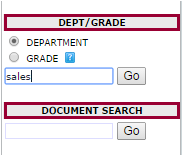 Click on the department, go to Pay-roll. Click on Salary Index, this is where you attach all the salary heads concerning a department to it. If everyone in a department is entitled to a certain salary head, then select "Select One", if otherwise, select the name and grade of choice.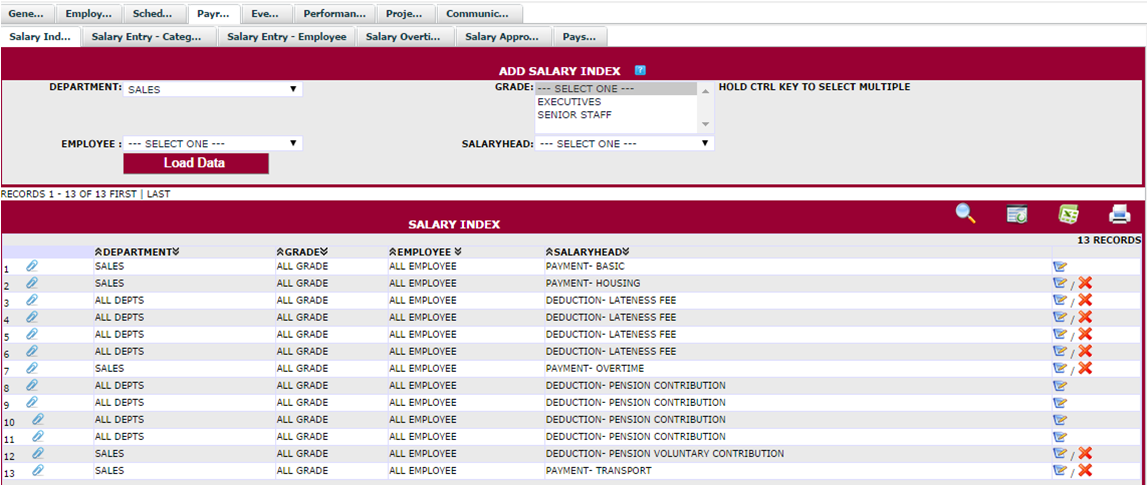 Go to "Salary Entry-Category" this is where you input the figures an employee is entitled to by salary head. You need to do this just once, .Connect Personnel will automatically bring out the figures for subsequent salary.
Select the Salary Head you want to work with, click the Load New Data on your right (Highly Important and Necessary), this loads the salary head and allows you input the figures then you Update Data. Repeat until you are done with all salary heads.
To confirm that you are doing the right thing, go to Salary Entry-Employee, select an employee's name, load data, compare what you have with your objective.

To input the number of hours an employee worked overtime in a month, click on the Overtime Tab, select the overtime type, load data ( important) input the "hours" ( not the amount, the software will calculate the entitlement automatically) then update data.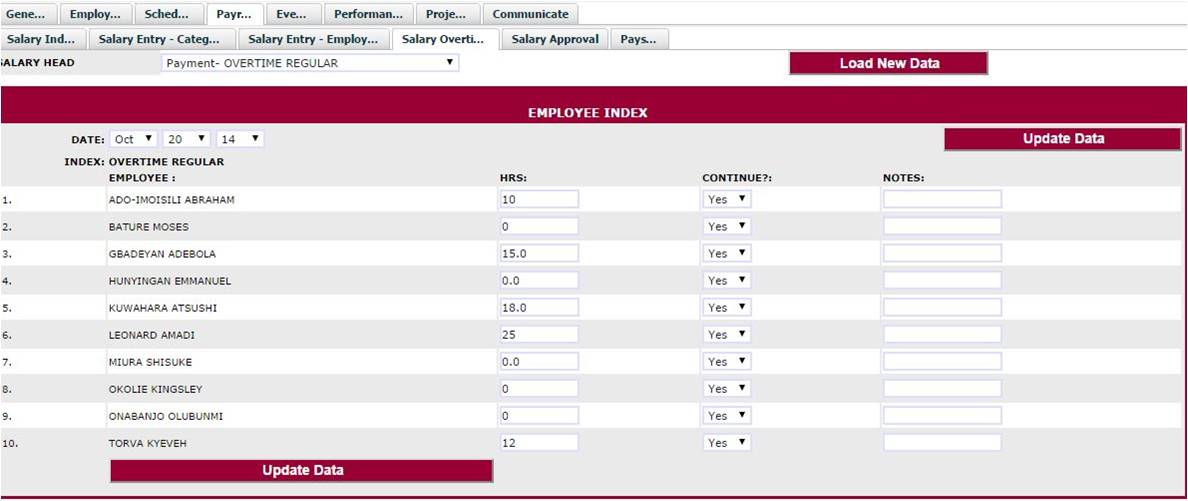 .CONNECT PERSONNEL is a software developed by ETN.CONNECT NIGERIA. We are a software development company that provides all software-related applications that puts your company ahead of all others. Kindly contact any of our business solutions specialists on 08182542535 & 08031920068 or visit our website www.etnconnect.com